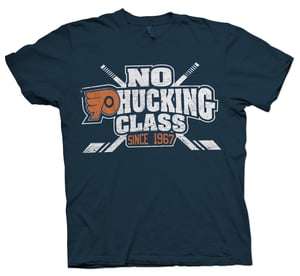 $

20.00
The Flyers , what more can you say about them? From the dirtiest playing team to the outrageous fans, there is not an ounce of class or sportsmanship coming from this franchise.
So phuck'em!
Vintage look and feel
S - 4XL super soft royal blue tees with 2 color screenprint graphic.
This item is available at www.sec406.bigcartel.com
Shipping on this item starts 1/28